Nissan Murano: Maintenance and schedules / Maintenance schedules
To help ensure smooth, safe and economical driving, NISSAN provides two maintenance schedules that may be used, depending upon the conditions in which you usually drive. These schedules contain both distance and time intervals, up to 120,000 miles (192,000 km)/144 months. For most people, the odometer reading will indicate when service is needed. However, if you drive very little, your vehicle should be serviced at the regular time intervals shown in the schedule.
After 120,000 miles (192,000 km)/ 144 months, continue maintenance at the same mileage/time intervals.
ADDITIONAL MAINTENANCE ITEMS FOR SEVERE OPERATING CONDITIONS
Additional maintenance items for severe operating conditions should be performed on vehicles that are driven under especially demanding conditions. Additional maintenance items should be performed if you primarily operate your vehicle under the following conditions:
Repeated short trips of less than 5 miles (8 km).
Repeated short trips of less than 10 miles (16 km) with outside temperatures remaining below freezing.
Operating in hot weather in stopand- go "rush hour" traffic.
Extensive idling and/or low speed driving for long distances, such as police, taxi or door-to-door delivery use.
Driving in dusty conditions.
Driving on rough, muddy or salt spread roads.
Towing a trailer, using a camper or using a car-top carrier.
NOTE:
For vehicles operated in Canada, both standard and severe maintenance items should be performed at every interval.
Categories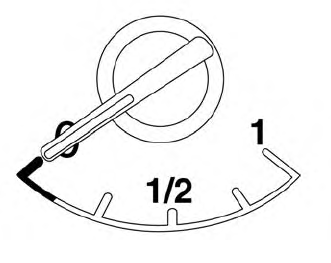 The gauge indicates the approximate fuel level in the tank.
The gauge may move slightly during braking, turning, acceleration, or going up or down hills.
The gauge needle returns to 0 (Empty) after the ignition switch is placed in the OFF position.