Nissan Murano: Doors / Locking with inside lock knob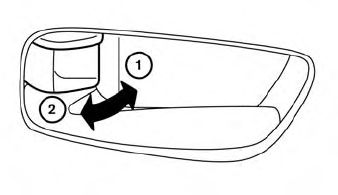 Inside lock
To lock the door without the key, move the inside lock knob to the lock position

, then close the door.
To unlock the door without the key, move the inside lock knob to the unlock position

.
Categories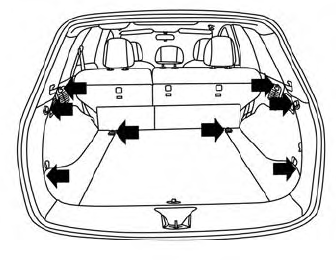 When securing items using luggage hooks located on the back of the seat or side finisher do not apply a load over more than 6.5 lbs. (29 N) to a single hook.
The luggage hooks that are located on the floor should have loads less than 110 lbs. (490 N) to a single hook.
Copyright © 2023 www.nimurano.com