Nissan Murano: Towing safety / Hitch ball
Choose a hitch ball of the proper size and weight rating for your trailer:
The required hitch ball size is stamped on most trailer couplers. Most hitch balls also have the size printed on the top of the ball.
Choose the proper class hitch ball based on the trailer weight.
The diameter of the threaded shank of the hitch ball must be matched to the ball mount hole diameter. The hitch ball shank should be no more than 1/16" smaller than the hole in the ball mount.
The threaded shank of the hitch ball must be long enough to be properly secured to the ball mount. There should be at least 2 threads showing beyond the lock washer and nut.
Categories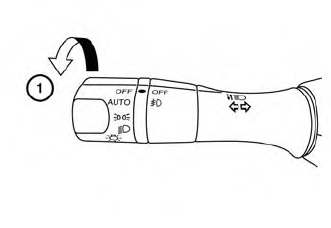 The autolight system allows the headlights to turn on and off automatically. The autolight system can:
Turn on the headlights, front parking, tail, license plate and instrument panel lights automatically when it is dark. Turn off all the lights (except daylight running lights) when it is light. Keep all the lights on for a period of time after you place the ignition switch in the OFF position and all doors are closed.
Copyright © 2023 www.nimurano.com