Nissan Murano: Intelligent Driver Alertness (I-DA) / Intelligent Driver Alertness (I-DA) system limitations
WARNING
Listed below are the system limitations for the I–DA system. Failure to operate the vehicle in accordance with these system limitations could result in serious injury or death.
The I-DA system may not operate properly and may not provide an alert in the following conditions:

Poor road conditions such as an uneven road surface or pot holes.
Strong side wind.
If you have adopted a sporty driving style with higher cornering speeds or higher rates of acceleration.
Frequent lane changes or changes to vehicle speed.

The I–DA system will not provide an alert in the following conditions:

Vehicle speeds lower than 37 mph (60 km/h).
Short lapses of attention.
Instantaneous distractions such as dropping an object.
System malfunction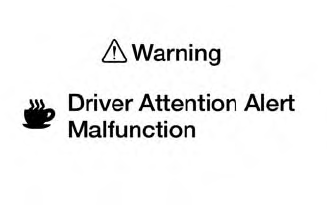 If the Intelligent Driver Alertness system malfunctions, the system warning message will appear in the vehicle information display and the function will be stopped automatically.
Action to take
Stop the vehicle in a safe location, place the vehicle in P (Park) position, turn the engine off and restart the engine. If the system warning message continues to appear, have the system checked. It is recommended that you visit a NISSAN dealer for this service.
Categories
Driver's side
The knee air bag is located in the knee bolster, on the driver's and passenger's side. All of the information, cautions and warnings in this manual apply and must be followed. The knee air bag is designed to inflate in higher severity frontal collisions, although it may inflate if the forces in another type of collision are similar to those of a higher severity frontal impact. It may not inflate in certain collisions.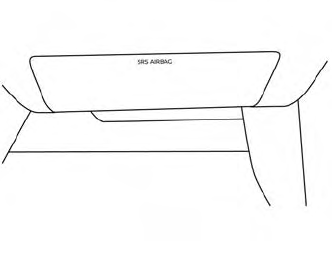 Passenger's side
Copyright © 2023 www.nimurano.com