Nissan Murano: Conventional (fixed speed) cruise control mode / System temporarily unavailable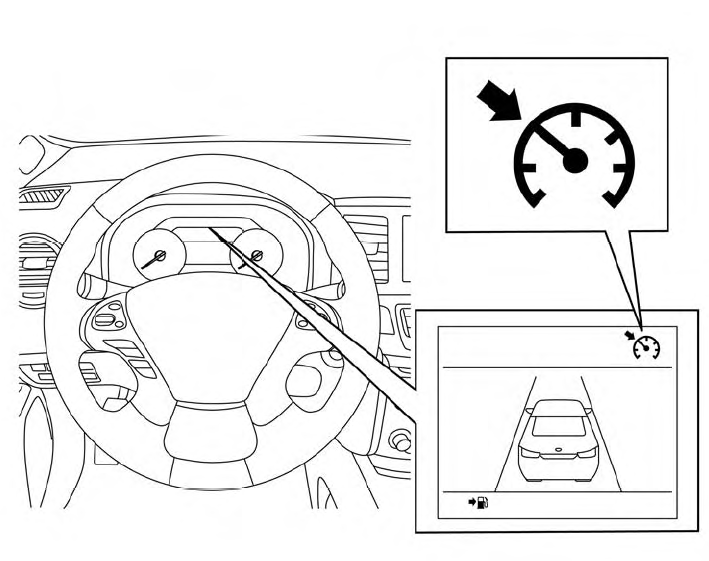 A chime sounds under the following conditions and the control is automatically canceled:
When the vehicle slows down more than 8 mph (13 km/h) below the set speed
Whenthe shift lever is not in theD(Drive) or manual shift mode
When the parking brake is applied
When the VDC operates (including the traction control system)
When a wheel slips
When the system is not operating properly, the chime sounds and the color of the cruise indicator will change to orange.
Action to take
If the color of the cruise indicator changes to orange, stop the vehicle in a safe place and place the shift lever in the P (Park) position. Turn the engine off, restart the engine, resume driving, and then perform the setting again.
If it is not possible to set or the indicator stays on, it may indicate that the system is malfunctioning. Although the vehicle is still drivable under normal conditions, have the vehicle checked. It is recommended that you visit a NISSAN dealer for this service.